Open Days
Open Days present an opportunity for both current & prospective parents to see classes in action and join in some activities.
Don't forget that you are still most welcome to call the Office at any time to arrange a tour.
Upcoming Events:
Whole School Open Day & Grandparents/Special Friends Day: Friday, 8 September 2017
Preschool 2018 Orientation Day: Wednesday, 15 November 2017
Kindergarten 2018 Orientation Day: Tuesday, 21 November 2017
What Happens on Open Days?
View classes in action and take a tour of the facilities
See displays of class work
Meet staff and current parents
Join us for morning tea
Visit the new Early Learning Centre (Preschool & Long Day Care)
Kindergarten Orientation – Tuesday, 21 November 2017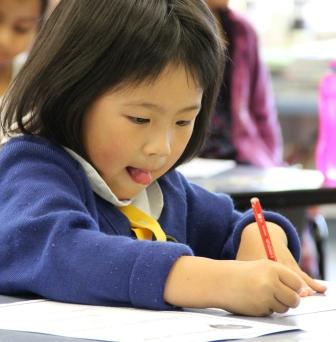 All prospective students and their parents are welcome to attend,
even if they have not yet enrolled at the school.
A morning for prospective Kindergarten children and their parents to:
Become familiarized with the classroom environment
Learn about daily routine
Understand the expectations of school
A date is set for the pre-school testing of each new Kindergarten child.
Please contact the school on 6294 2455 in advance if you are interesting in attending Kindergarten Orientation with your child.