Grandparents Day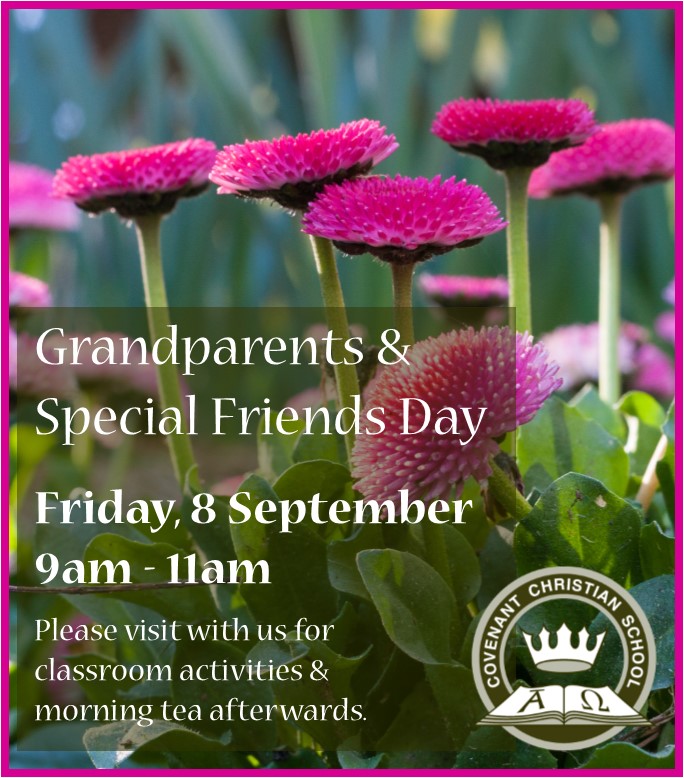 08 Sep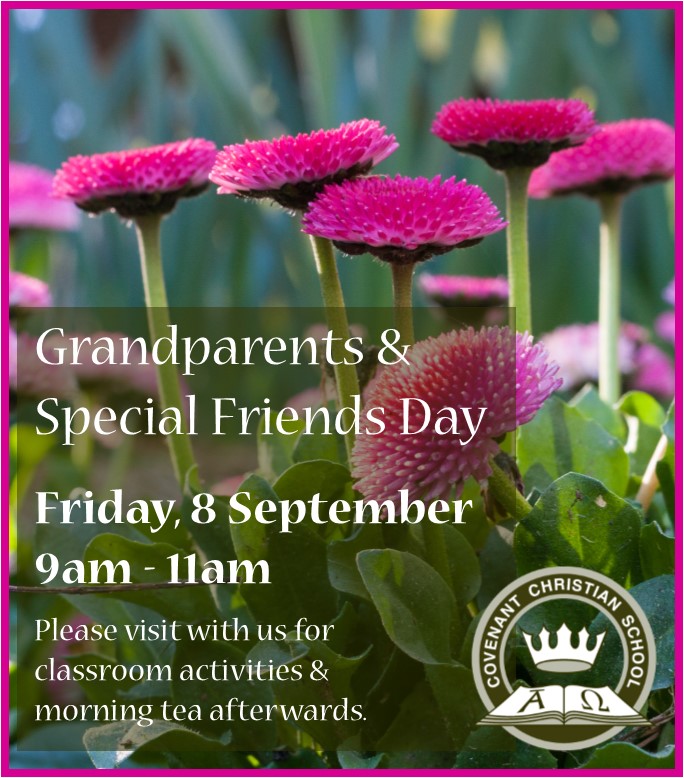 08 Sep
Friday, 8 September 2017
9 – 11am
Grandparents & Special Friends are invited to join Primary students for morning activities on Friday, 8 September 2017.
From 9 – 11am visitors can view classes in action, see displays and join the fun.
Join us for morning tea afterwards. This event is held in conjunction with our Open Day (9am – 5pm), so other visitors are most welcome to attend.
Time: 9:00 am – 11:00 am
Location: Covenant Christian School
Time: 9:00 am - 11:00 am
Location: Covenant Christian School