2015 Anzac Day Schools' Awards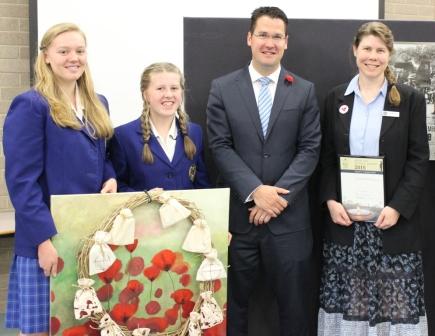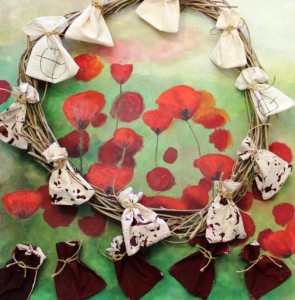 Congratulations to the Years 9/10 History class on receiving a "Highly
Commended" in the 2015 ANZAC Day Schools' Awards! Our entry was a creative response showing the calico bags worn by soldiers in the Gallipoli campaign. The bright white bags unfortunately made them easy targets for the Turkish forces. The poppy field and wreath symbolise commemoration.
Many students were involved in the physical construction of our entry and each student contributed a written response which was placed inside the calico bags.
Senator Zed Seselja, our Federal Member of Parliament, presented the certificate on Remembrance Day 2015 (11 November).
– Mrs Jocelyn James, History Teacher